A Sad Loss
On the 15th April 2022, David Kubinec passed away.  Kubie, as he was better known, was taken into Addenbrookes Hospital the day before with a severe chest infection/pneumonia. Despite the best efforts of medical staff, he went into multi-organ failure and passed away peacefully the next morning.
Kubie was the keyboard player with the Pieces of Mind from November 1966 until December 1967.  He also rejoined the band for a few months in 1969.
In October of 1966, we were playing a gig somewhere in Cross Keys.  At the end of the night, I heard someone playing a piano at the back of the hall. It was rock and roll and sounded good. I wandered over and saw this thin faced young chap, who had a spikey sort of haircut.  I asked him if he had an organ, to which he said yes.  I asked him to join us on a gig the following week.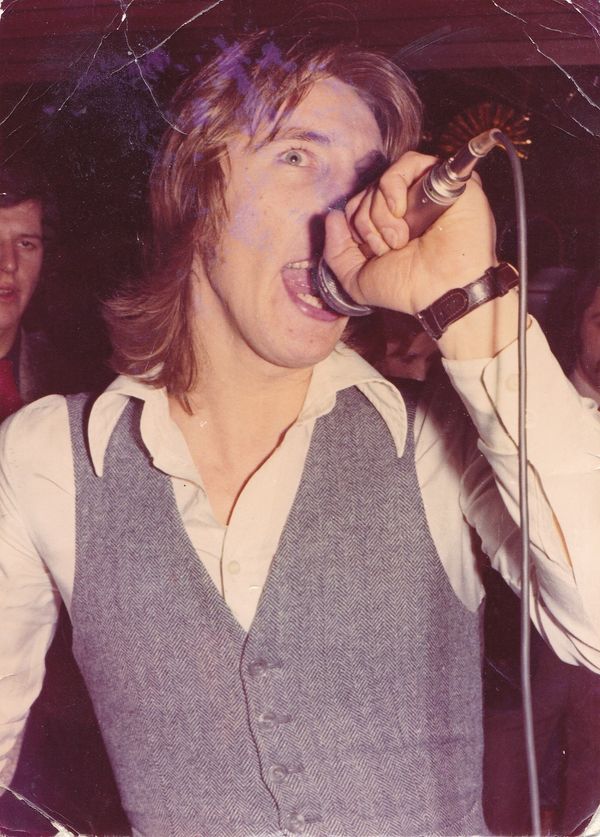 RIP David Kubinec (Kubie)
1948 - 2022
He enjoyed a long career in the music business, having played extensively in Hamburg with  the Pieces of Mind in the mid-sixties and with the psych-pop act, the World of Oz. He wrote their single 'The Muffin Man', which was a hit in Holland, Germany, Spain, South Africa, Australia and New Zealand, but left during the recording of their album and rejoined The Pieces Of Mind, who were hugely popular in North Germany.
After he left the Pieces again, he went on to join the Rats and Mainhorse Airline. He has written some great songs and in 1978, released a solo album called 'Some Things Never Change'.  It was this record I happened to come across while browsing albums in the London branch of HMV.  I contacted the record label, to try and get in touch with him and a few months later received a phone call from him, arranging a meet up in London with Adrian and himself
Looking back, it was a big shame we didn't exploit the writing skills of Kubie. Perhaps they came after he left the Pieces, however I like to think they were there just waiting to be pulled out of his mind. He also started singing more when he left the band.  I assume this was because he wanted to be more of a front man rather than just a keyboard player,
Last time I saw him was in 2014 when myself and Vic popped around his house and he played us some of his stuff.