Sat, 1st April 2017
When we recorded our first album in 2014, as well as selecting the songs we had to decide on the artwork. We had already decided to title the album 'Born at the Bosco' in recognition of the place that the band really came together in 1963.
St John Bosco Hall was, and still is a hall situated at the back of St Patrick's Church on Cromwell Road, Newport.  Those running the place used to let the band practice in the hall and that's how we laid down the foundations for the type of music we play today.
I suggested that our long friend, John Beardmore take some images of the hall and use one of them, however as seen below the hall was never the most photogenic of places so we had to rethink.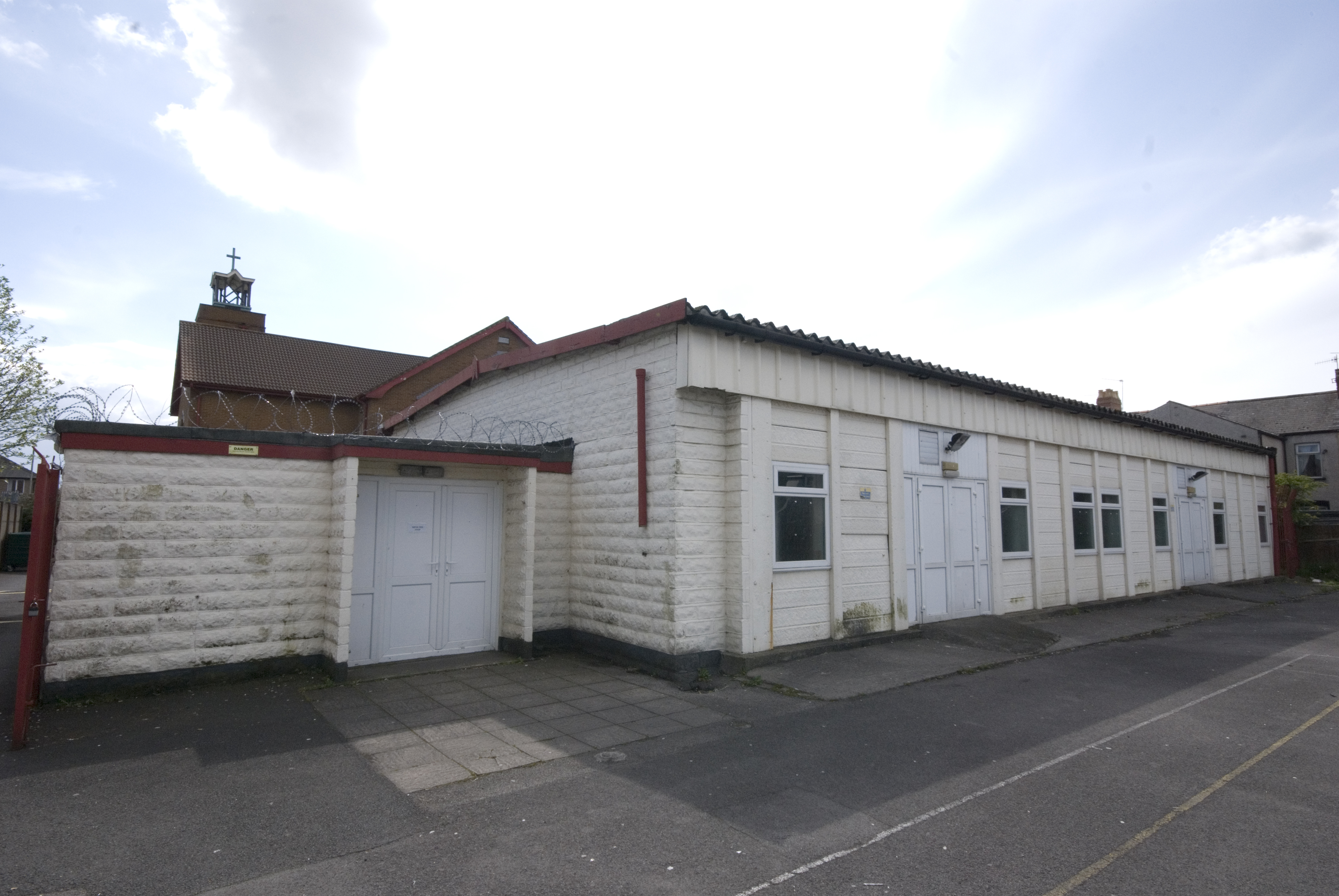 I suggested to John that he take some images of the church instead so he came up with a few for us to pick from.  We all thought that a black and white image would suit the band better, so John first added some clouds to make it look 'brooding'.  But it still didn't look right, so John suggested adding a lightning strike as shown in the coloured shot below.  We all agreed this was what we wanted, but in black and white as shown in the next image.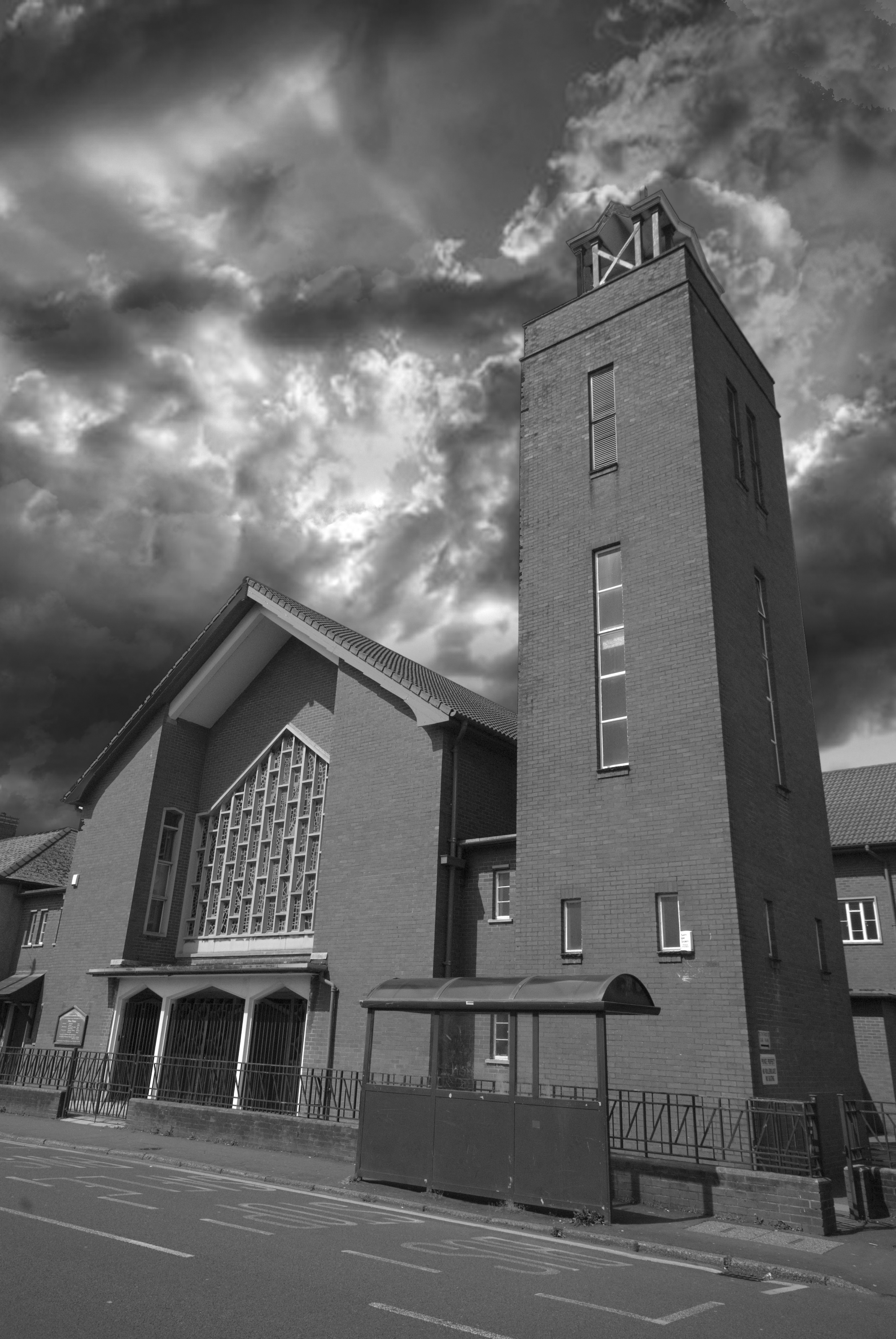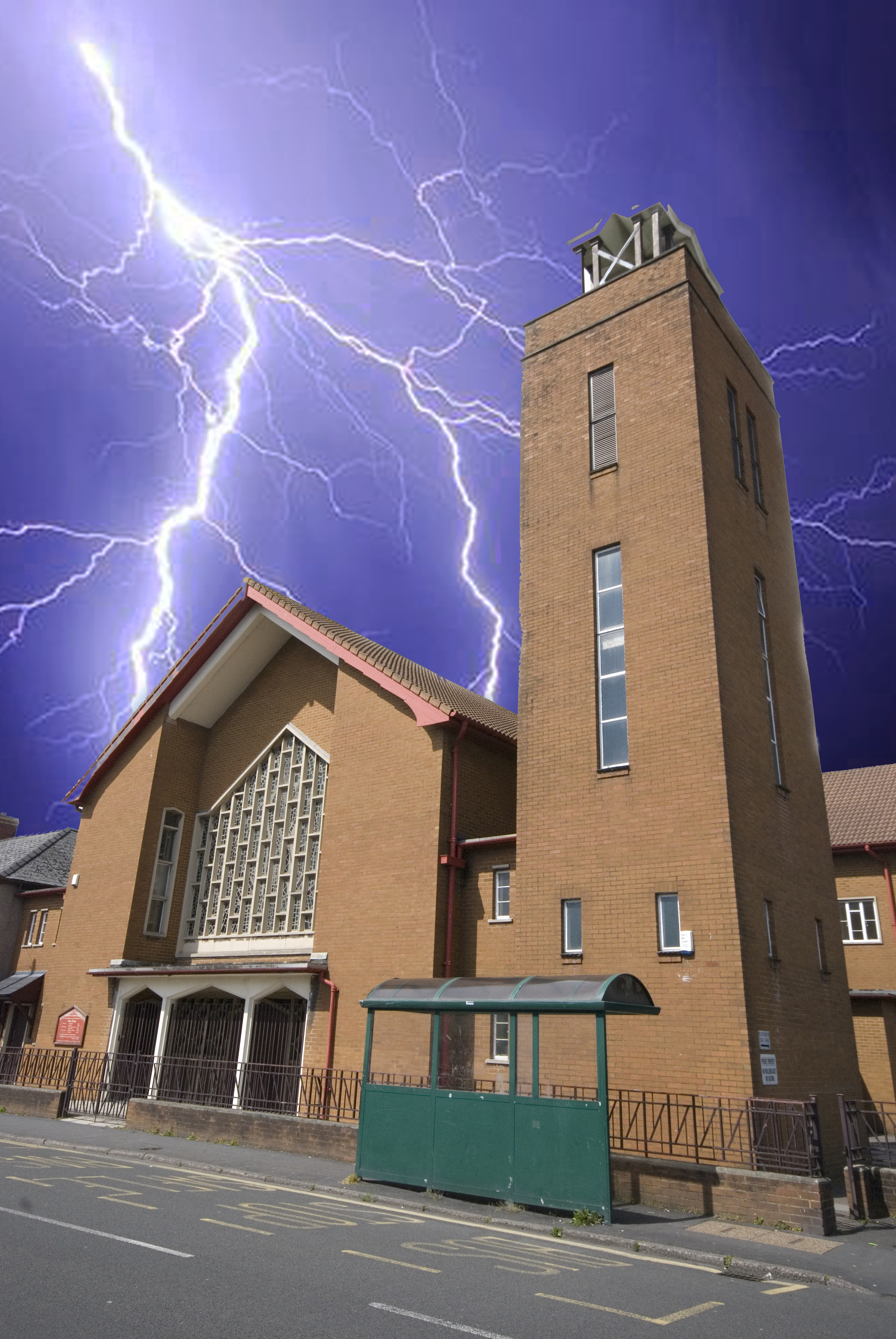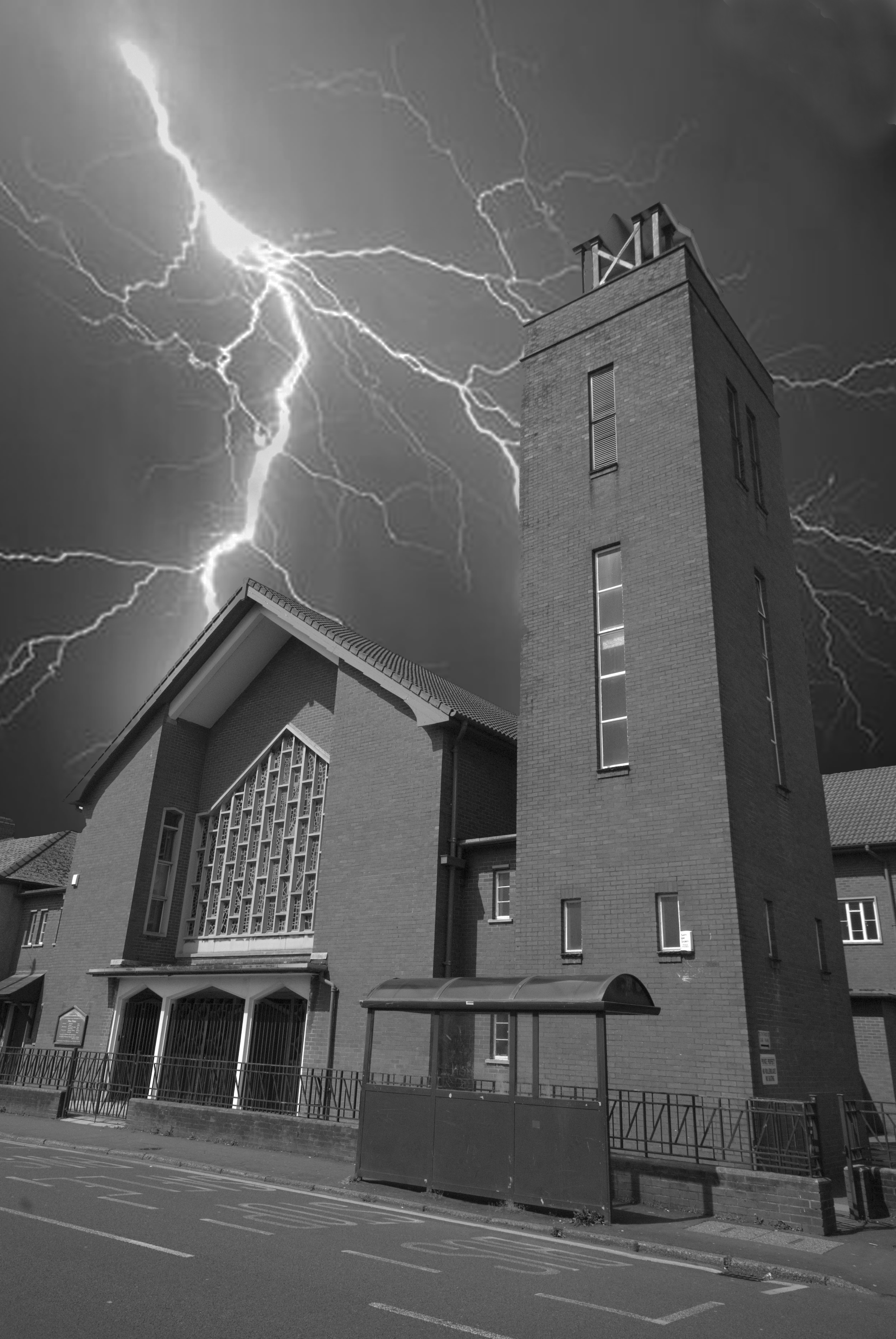 The final stage was then to trim the above image to fit the size of a CD cover and add the album title and band name to end up with the final cover shown below.